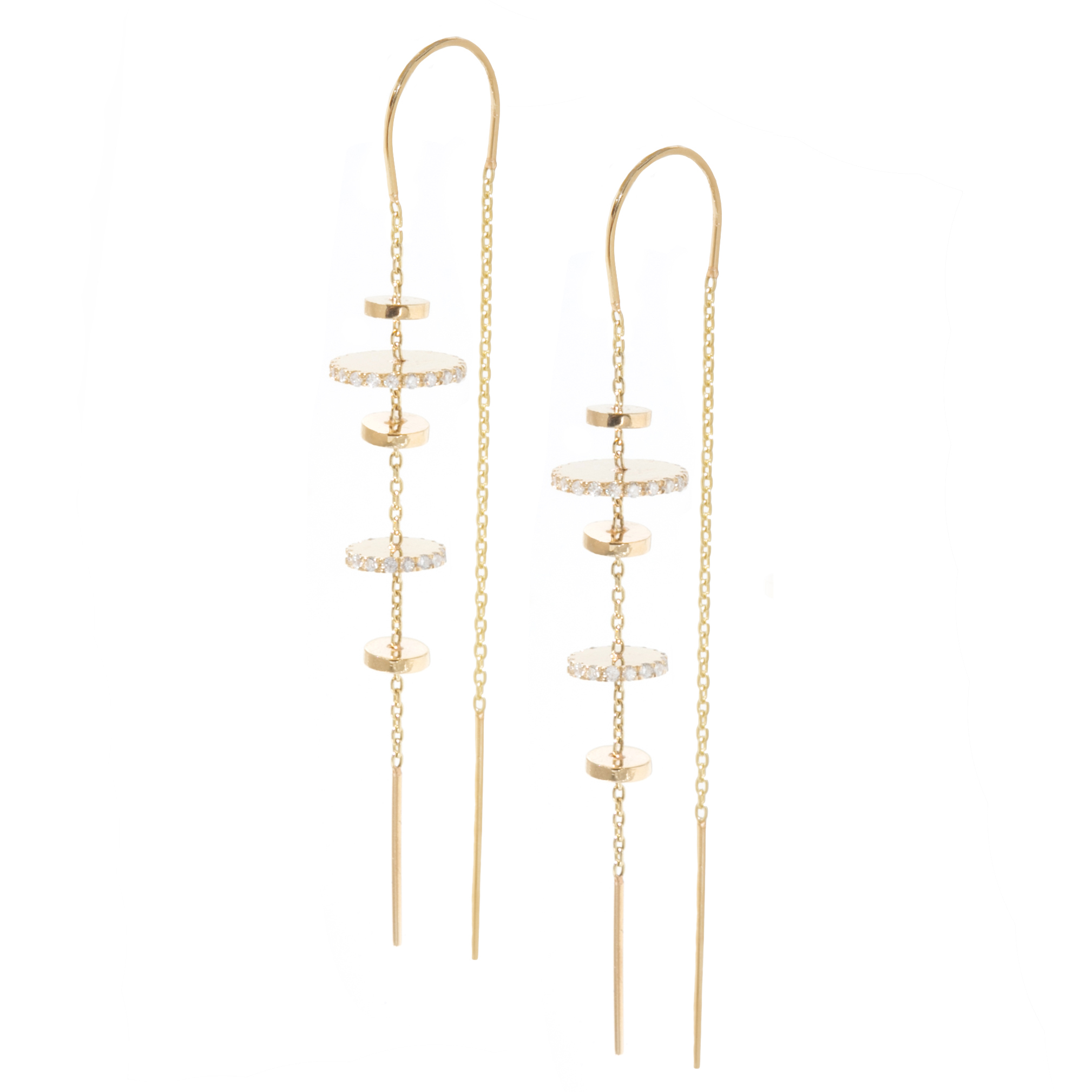 Orbit Drops
A delicate play of balance and light, these Orbit Drops seem to float in midair. Each gold rondelle is carefully suspended along a matching chain and counterbalanced by a sleek threader.
For an extra dose of glamour, choose the White Diamond drops, where 74 dainty diamonds encircle the four largest rondelles.
Availability: Please allow 4 - 6 weeks for delivery as each piece of jewelry is handmade for you.
14k yellow gold or 14k rose gold
.11 ct white diamonds per earring
.13 ct black diamonds per earring
43mm long
4 - 8mm rondelles
52mm threader - bar threads through piercing to form a drop on either side of the ear